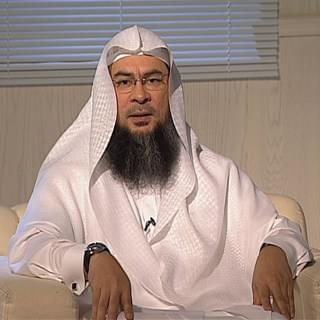 Shaikh Assim L. Alhakeem is one of the prominent propagators of Islam in English in Saudi Arabia. He is a Saudi national, born on 23 Nov,1962 and residing in Jeddah – K.S.A.
He got his B.A in linguistics from King Abdul-Aziz University in Jeddah on 1987, and later on he had a High diploma in Islamic studies from Umm Al Qura University in Makkah. 1998.
Apart of hid Da'wa activities, Shaikh. Assim started his Work Experience on1988 by working as an English teacher in High school, and then changed his career into took different positions in the field of Human Resources & Public Relations. He is working now as HR & PR Director at one of the leading companies in Saudi Arabia in the fields of rock cutting, earth moving and mining.
Shaikh Assim is active in delivering Islamic programs for the Media in both Arabic & English languages like:
– 2 weekly Islamic programs on Saudi radio channel in
English
– A weekly Islamic program on Saudi 2nd channel 2004-
2006
– A weekly program on Fiqh on Huda Channel since 2005
– A weekly program "Mercy to the Worlds:" since 2006
– "Youth talk" program on both Majd and Huda English channels.
– "Ask Huda" Fatwa program
– Hosting a "weekly program" on "Iqra" Channel which was aired for 2 years.
– A number of different programs and lectures on Peace TV.
On the other hand he has other ongoing Islamic activities like:
– Delivering Friday Khutba since 1989
– Delivering 3 weekly lectures in different Islamic books.
– Participation in a number of conferences in India and UK.
Shaikh Assim travels often to Europe, Asia & Middle East for delivering Islamic lectures by invitation of local and international organizations.